who I am
born with a need for freedom, open space and unity and the urge to explore, experiment and expand continually, and to connect dimensions and consciousness levels together.
born in Switzerland, I lived over a decade in London UK and am now based in the South of France. I network between the remote mountain village where I live and European cities I visit regularly. I reflect the diversity of contrasting environments and backgrounds by constantly evolving, expanding and honouring my creative Self.
a shifting reality
I am a Taurus, with a Cancer Moon and Libra rising. Beauty and harmony entered into my life when the discovery of art and music started soothing my desperately separate self.
a first big shift was when I left Geneva for Central and South America on an enthusiastic initiation journey among the Aztec, Toltec, Mayan, Inca etc in the footsteps of great ancient civilisations. All felt so familiar, this tour set my inner vision free, although I only realised it later. Later I studied philosophy and French and German literature, went to Berlin, developed a very good mind, wrote about medieval mystics, played ancient music, loved romanesque churches, sacred geometry and alchemical transmutation, explored world religions. I was also running away from my heart and indulging in destructive patterns, but I wanted to be free.
one day yoga and astrology simultaneously irrupted into my life, bringing Eastern wisdom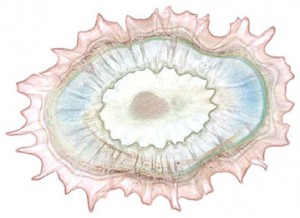 and the Cosmos into my still very quiet world, which was another shift. Analogy and connection between macrocosm and microcosm struck me like a series of lightnings with instant implications in my daily life. I discovered I had a body and a soul, became vegetarian overnight and started devouring all that was available about metaphysics, Eastern philosophy, psychology, ayurveda, alternative medicine, therapy, energy work, healing, nutrition, herbalism… I devotedly studied the classical texts and practiced all aspects of yoga in India and in Europe, had assiduous one to one tuition, seeking greater body, mind and spirit unity. It gave me strength and intensity, great focus and emotional balance. Ascetic practices also encouraged a tendency to mental control and the denial of my sensitivity. 
I became an enthusiastic teacher and astrologer, feeding school pupils, yoga students and clients with my passions. Indian roots were quite obvious to me and spending time in India was profoundly inspiring and healing, it gave me peace and devotion, a sense of sound and stillness. My heart started opening.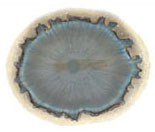 I lost most of this when my daughter died, leaving me blinded by the enlightening vision of Self I had then, heartbroken and helpless, that was a third shift. I was in London and dealing with emotional upheaval was not very easy, I could not grieve. I went into the underworld, mythology, symbolism and subtle energy work and healing were of great help and support, but something was missing.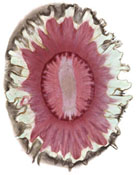 until one day an irresistible urge to live in nature caught me. My partner and I then moved out of London to settle in the middle of nowhere. There a core wound of separation healed completely and I could become that majestic Tree of Life I am as a Taurean. A pendulum movement between extremes has always been part of my life, fine tuning gives it a touch of grace and subtle joy. With my roots planted in Heaven and Earth, I can now be really myself, unfolding and gratefully sharing the wealth of wisdom accumulated over the years. A recent tour to Egypt brought instantaneous reconnection with ancient civilisations of the Near East, another big shift and a beautifully orchestrated opening to galactic realms, mirrored by new astrological revelations, in perfect synchronicity.
inspiration
among the many things I draw inspiration from at the moment
Cosmic Consciousness Certification Program and Cosmic Path of Initiations with Stephanie Azaria, US
Celestial Resonance Academy of Light and Mastery and Ascension Healing Sessions with Kyrona Unity Hope, Bali
Barbara Brennan etc. energy healing with Maartje Kreuzen, Switzerland
Quantum Healing Hypnosis Therapy with Laurie Galfetti, Switzerland
Think with your Heart by Lauren Gorgo
background
I have been studying and practicing yoga and astrology for over thirty years
whilst exploring various yoga styles, my training and main inspiration is in T Krishnamacarya and TKV Desikachar tradition, Chennai India.
as a Viniyoga teacher trainer I worked with Claude Marechal at Etude et transmission du yoga, France and Belgium
I studied traditional Western astrology following the teachings of Hades, France. I have now embraced Cosmic Astrology with Stephanie Azaria, US
I took part in a number of energy healing and channelling courses with 
Tracey Ash
 in London
my initial background was in secondary education in Geneva, Switzerland.
my toolkit
what you can get
every aspect of life in you and around you is perfect as it is, I can highlight and hold this perfection for you
your individual session is unique and I will draw from my very versatile toolbox the tools best suited to meet your needs at the time
a group event is specifically and uniquely designed for the people attending, the venue, the time and place of the meeting, I holds the highest frequencies available for everyone to host the latest update in energy and consciousness
what I like playing with
one to one yoga offers a sacred space for what comes up for you to be addressed safely and effectively. Movements are playfully deep and fast deep-seated issues are resolved through conscious presence to body, mind and heart versed in the eternal flow of life. Face to face or remotely you get personalised support and guidance to access your resources, become who you truly are and create your reality.
I feel that she is able to instinctively know where she needs to teach and support me in my practice. When I am meditating with her I feel she is able to connect with my soul energy and every meditation she leads me on is always an incredibly profound inner journey.
Yael, London, UK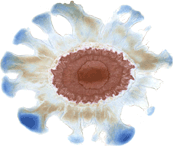 held in the cradle of seasons of silence, intensives are precious gems enshrined the now, the grace to (grate)fully embrace your being. An intensive is one to one stretching over several days in a protected and supportive environment
the mirror nature and I hold to you reflects your reality back to you and draws you back to what you are going through.
an intensive is thus a chance which you give yourself to be fully here and now. Crossing dissonant fields and returning to harmony. In this open time-space, your body, head and heart are invited to resonate with your soul again. In the face of your only true fear, the fear of being yourself (disguised as fear of change, of loss, of uncertainty and of the unknown, but also fear of possibilities, of growth and of being alive), let these frozen forms – conscious or not; which alter your balance and your relation with life emerge, dissolve and transform.
my interaction with Sylviane is robust, it's ever-changing, it's playful, dark, light, funny, emotional, sticky, messy, expanding, exciting, revolutionary, revelatory, creative, resonant, sometimes painful, sometimes sad, but ultimately enlightening. 
Sophie, London, UK
her instinctive empathy with what I have needed each time has been and remains central to how I live my life.
Tony, Winchester, UK
energetic adjustments result in instant rebalancing and totally freeing transformation in the now. They help individuals and groups rapidly release limited (fear based) patterns and reconnect with their higher Self.
parfois je repars juste plus légère et puis d'autres fois, c'est magique, ça s'ouvre à l'intérieur sur cette part de divin en moi et tout est infini.
le plus important, à mes yeux, c'est qu'il se passe quelque chose sur un autre plan, c'est indéfinissable… ce fluide, ce courant, cette énergie qui passent et font avancer les choses.
Marie-Paule, St-Lupicin, France
group workshops and retreats are places where bigger energies can be held together inviting every participant to step into their power and unfold and contribute their unique beauty and talents. They provide rare opportunities to address specific topics and challenge every pattern and aspect of our belief system at the light of our expanding consciousness.
expect the unexpected. Be prepared to use many different tools, music, visualisation, movement, your voice etc. to experience the Now in all its dimensions.
Marie-Flore, London UK 
each time I experience an amazing transformation. You explore your boundaries and preconceptions about what asanas are, reaching a deeper understanding of what yoga is. … Discovering more at each workshop about myself and the universe. She is a guide who takes you on a journey.
Colette, London, UK
the sensory techniques Sylviane showed us allowed me to feel and understand more about what my body needs than I had ever been able to grasp with my mind. I found that I could extend my reach as far as needed whilst being completely centred and feeling completely myself. I also discovered that with my eyes closed, my other senses could tell me almost everything about the space I was in. 
Rachel, London, UK
an astrological chart reading releases a huge potential of freedom, spontaneity and creativity, which transmutes what you are facing into integrated inner power and wisdom. As above so below, the orchestrated dance of the celestial bodies reflects your own movements and interactions with the world and vice versa. Your birth chart displays your divine blueprint and the unique set of tools you have chosen to create your reality, fulfil your life purpose and contribute your light to the emerging new world. We will refer to it again and again with varying focuses to highlight specific aspects of your personality and talents. Starting from your birthday you are faced with one aspect of yourself and the potential (what is conscious) and challenges (what is unconscious) it holds every month of your year. Your solar return, or yearly chart, will give detailed information about inner and celestial cycles, key events and the pace of your path of transformation.
nach intensivem Studium und regem Austausch mit anderen Astrologen lehrt sie diese wunderbare Weisheit in ihren Seminaren und berät mit grosser Intuition und Klarheit in intensiven Einzelgesprächen.
Brigitte, Essen, Deutschland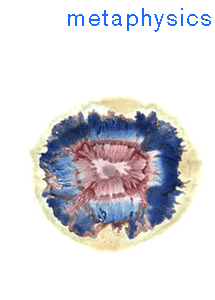 5D astrology courses are star gates reflecting galactic and cosmic wisdom into our bodies. Constantly evolving, they reflect the expanding understanding we have of the cosmos as our consciousness expands and embraces vaster parts and more dimensions of reality. Meditative yoga practices help integrate the intuitive vision and anchor the experience made in our bodies.
une parfaite adaptation au temps, aux mouvements, aux perturbations du monde, on est relié, conscient mais pas contaminé, un travail pour soi et pour l'humanité.
Bénédicte, Habère-Lullin, France
Sylviane, au courant des nouvelles découvertes dans l'univers, de leur influence sur nous tous, en avance sur notre temps, dans cette mouvance tumultueuse et enivrante du monde.

Christine, Grenoble, France
how it manifests
my talent is to bring the most subtle levels of experience into the body, to allow a clear perception of multiple dimensions of being
I can hold the vision and limitless space for you to go through any inner shifting and integration.
I facilitate change by being in your presence, in person or remotely, it helps you see yourself as you are and supports your current initiation and transformation




one to one
in person
intensives at seasons of silence
face to face sessions and chart readings in London, Paris, Geneva
please contact me for schedule and booking
remotely
sessions and chart readings on Skype or by phone, by appointment
contact
season is from February until November only
spirit is what contains the body
seasons of silence is the name of the house where my partner and I live. It is located in a small village the mountains of the Ardeche, South of France. The qualities of this remote part of the world are an essential tool in my work. Nested in a little valley, there is something special about the place and our house has become a cradle or a melting pot for inner birthing and transformation:
consciousness expanding and fast shifting are facilitated by high frequency energy, secret sacred spots by the rivers or in the woods allow contact with elementals
stillness is so vibrant there that it instantly resets you to your original blueprint
the elements are vividly present in untouched nature and offer powerful support and healing
in the once farmed surroundings, nature has regained its spontaneous and vigorous growth, sourcing abundant genuine life energy for everyone to tap into
many species of wild animals are roaming in the area offering invaluable access to archetypal and instinctive animal forces
a uniquely rich biodiversity offers magnificent resources, all kind of wild herbs are at hand throughout the year, which I pick, preserve and transform for healing purposes, to complement the variety of plants and vegetables we grow in our garden and fruits we get from our and neighbouring orchards
food is key to healing, everyone is served specific food, herbs, teas and other treatments best suited to balancing their body, mind and heart
lifestyle is in tune with the rhythm of nature : people coming to stay live in our house and share our life. Indoors or outdoors activities and handwork according to seasonal needs are part of the process of embodying your real Self.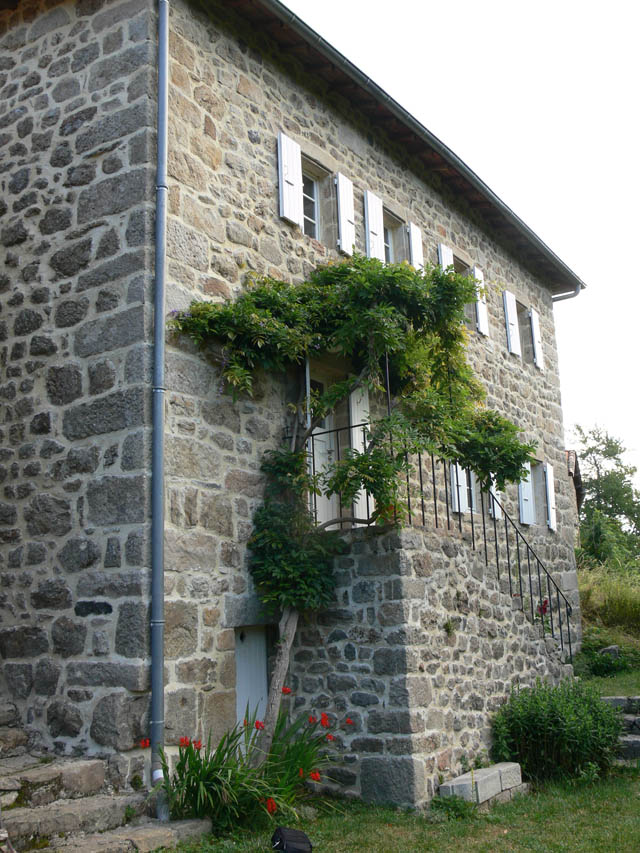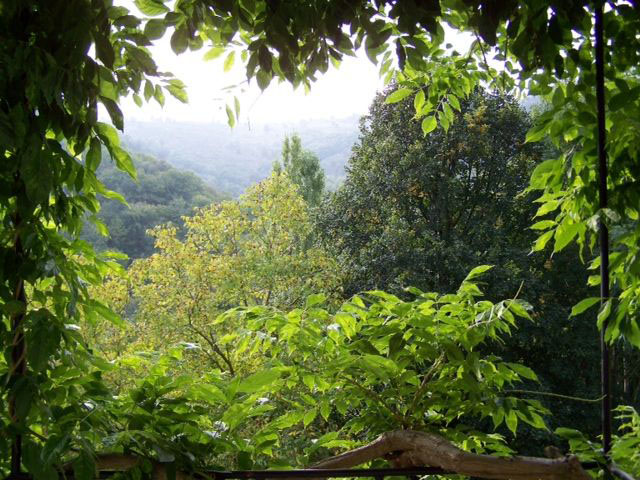 Un havre de paix avec le bruit du ruisseau, le chant des oiseaux en concert, la nature, la forêt, l'air pur, le calme, le nom, " saisons du silence" est tout a fait approprié. Une totale déconnexion au monde dans lequel nous baignons tous les jours, un accueil si chaleureux, généreux, attentionné, toujours des recettes originales, ces mélanges d'épices orientales qui relèvent des plats toujours surprenants, ces légumes du jardin mangés à peine cueillis, des couleurs, des saveurs, la découverte des herbes séchées qui servent à faire les tisanes thérapeutiques.
Christine, Grenoble, France